Patron Opportunities & Tickets for the International Women of Courage Celebration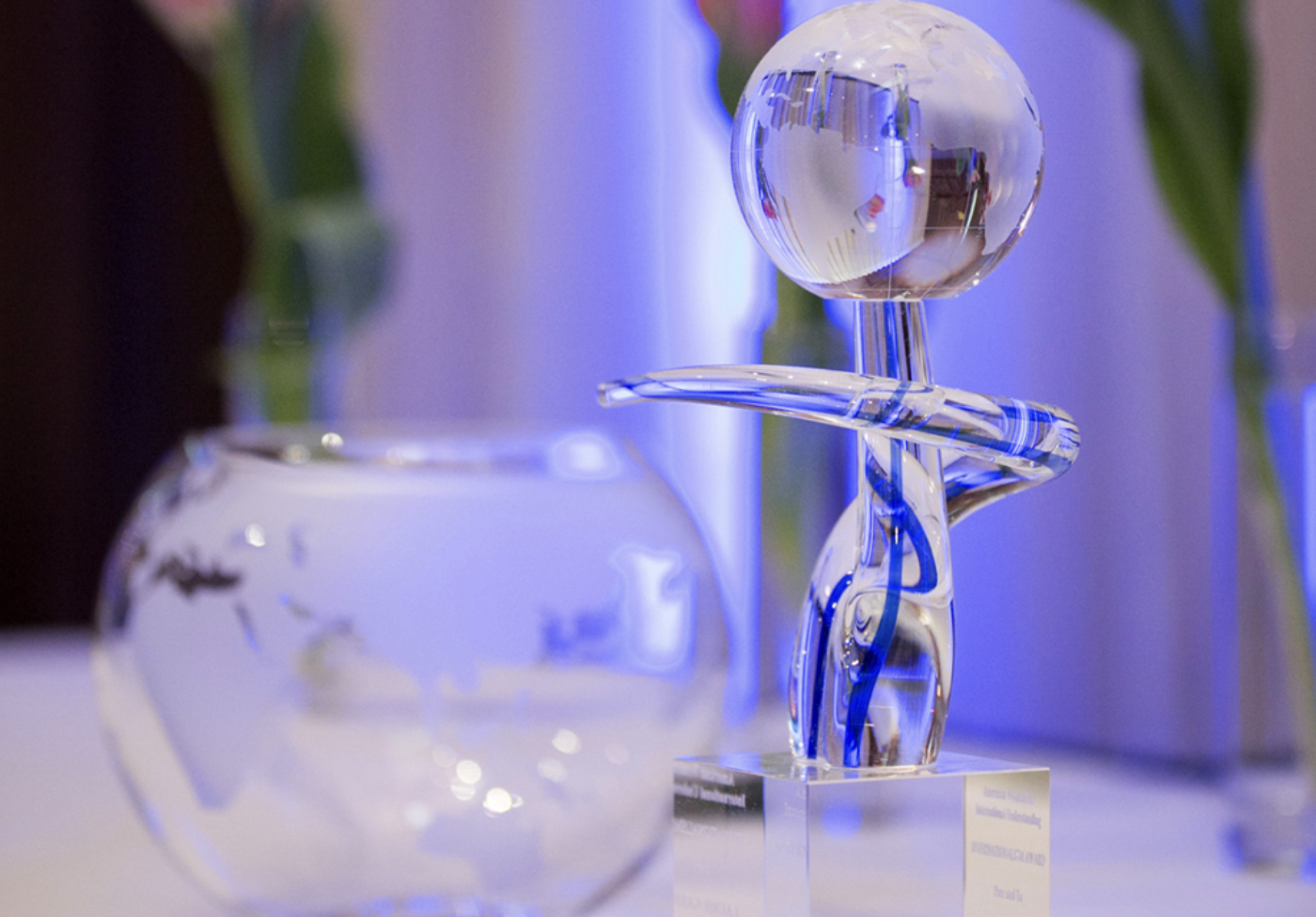 International Women of Courage Celebration
Presented by
American Women for International Understanding
Since 2008
Patron donations help to provide grants to the International Women of Courage Honorees and to support AWIU's mission to build bridges of understanding, goodwill and cooperation among women worldwide.
Your tax-deductible gift in any amount is greatly appreciated.
Deadline is February 15, 2021 to be acknowledged in the Program.
Thank you for your support.
AWIU is a 501(c)(3) organization
$ 10,000
Forty tickets to the IWOC Virtual Celebration
IWOC Celebration Program Acknowledgement
$5,000
Twenty tickets to the IWOC Virtual Celebration
IWOC Celebration Program Acknowledgement
Empowerment Through Education
$ 3,000
Twelve tickets to the IWOC Virtual Celebration
IWOC Celebration Program Acknowledgement
$ 1,500
Six tickets to the IWOC Virtual Celebration
IWOC Celebration Program Acknowledgement
$ 1,000
Four tickets to the IWOC Virtual Celebration
IWOC Celebration Program Acknowledgement
$ 750
Three tickets to the IWOC Virtual Celebration
IWOC Celebration Program Acknowledgement
$500
Two tickets to the IWOC Virtual Celebration
IWOC Celebration Program Acknowledgement
Donations may be mailed to:
American Women for International Understanding
1900 East Golf Road
Suite 950
Schaumburg, IL 60173
For questions, please call 202-643-1194 or email info@awiu.org