Katrina Fotovat
Senior Official in the Office of Global Women's Issues, U.S. Department of State
Katrina "Kat" Fotovat is the Senior Official in the Secretary of State's Office of Global Women's Issues (S/GWI), where she leads a team of gender experts promoting gender equity and equality through support for women, peace and security, countering violent extremism, promoting women's economic empowerment, and combatting gender-based violence. Senior Official Fotovat has over 20 years of experience advocating for gender and human rights globally, specifically in conflict and post-conflict settings.
Previously, Senior Official Fotovat was Director for the Office of Communications, Policy, and Partnerships, in the Bureau of Conflict and Stabilization Operations where she oversaw an expert team that provided policy and strategy guidance to respond to atrocities and fragility, increase global stability and peacebuilding, and integrate women, peace, and security efforts in areas of conflict.
Senior Official Fotovat was also the Deputy Director for the Global Programs Office in the Bureau for Democracy, Human Rights, and Labor where she oversaw over a billion dollars in active programs supporting civil society and human rights in the most sensitive and fragile spaces, including internet freedom, transitional justice, and marginalized populations.
She holds a Juris Doctor in International Human Rights Law and a master's degree in Foreign Policy from American University.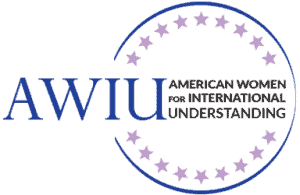 1900 East Golf Road
Suite 950
Schaumburg, IL 60173
202-643-1194